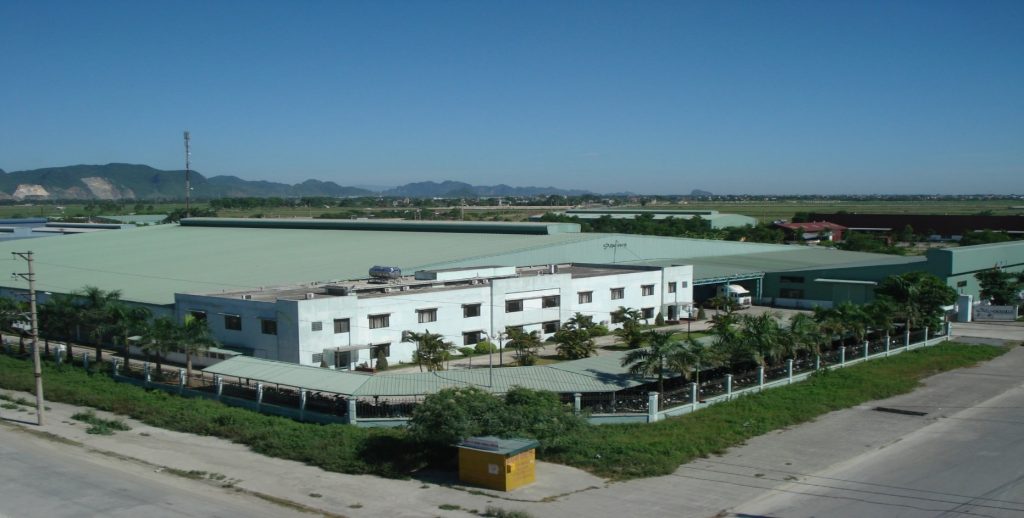 Since 1984, Joowha Plastic Corp.(JPC) has provided complete packaging solutions – bulk bag products and services to renowned companies all over the world. Our new factory in Hanoi, Vietnam was designed exclusively for FIBC's, "zero contamination" in mind and its fully integrated production system(from resins to final products) "under one roof" enables us to provide products and services with un-matched quality. And our exclusive sewing lines for long-term orders ensure on-time deliveries to our customers of top-quality products and services.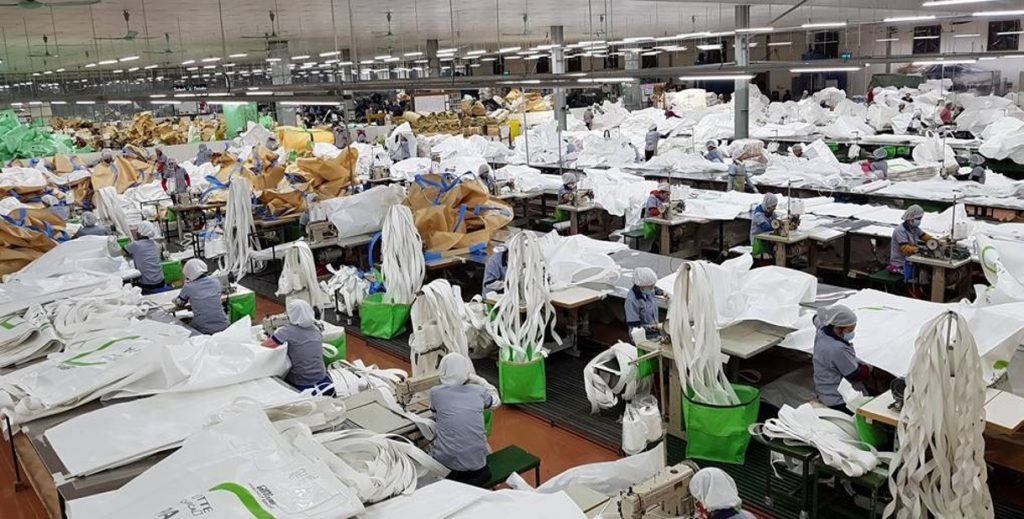 Fully Integrated Plant under One Roof
Joowha has a fully integrated line of facilities including extrusion, weaving, laminating, sewing, inspection, packing & loading under one roof. This provides Joowha with total quality control from raw resins to final products and needless to say, free of potential troubles from outsourced materials and workmanship. Spec changes and emergency orders can be easily accommodated as well.
State of the art facility
Joowha built a state of the art production facility using its 30 years of experience in FIBC industry. Our facility was designed and built exclusively for FIBC production – and includes an innovative cooling radiator system that prevents contaminants from entering the production lines & products while simultaneously cooling the facility and providing a better work environment for our employees.
AVAIBLE PRODUCT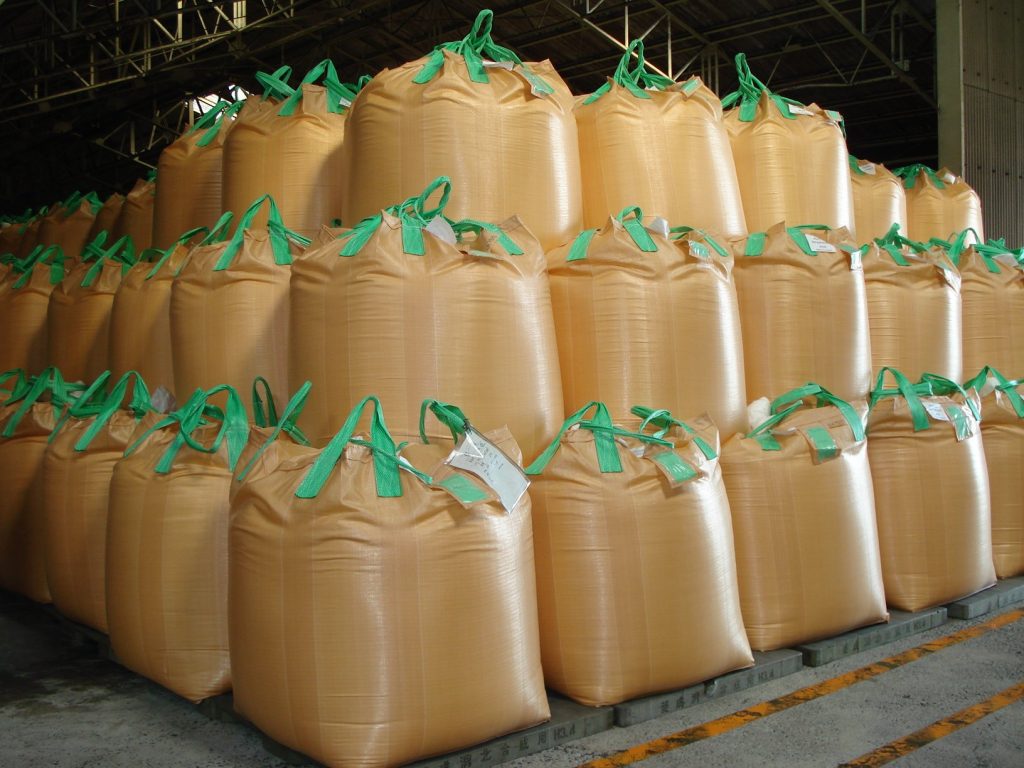 Joowha available High end FIBC products includes Antistatic/Conductive/Q-bag/Food-grade bag, etc. being supplied to renowned chemical company, agricultural association in North Europe/Korea/Japan. Besides we are always working to suggest best solution to User's convenience. We are developing Baffle girdles sack and Jumbo girdle sack, Baffle liner aiming at simplifying the design, more effective in eliminating contamination risk & improve bag stability.
 Exclusive production lines for long-term orders / clients
Joowha provides exclusive sewing lines for long-term (running) orders. By doing so, workers can focus on and master a specific product over an extended period, which dramatically enhances efficiency and quality. JPC enjoys strong business relationships with many major companies in the chemical, pharmaceutical, food industry, etc. across continents over decades.
Total Quality Control & Certificates
Quality Control has been our main focus for last 3 decades and we have various certifications including ISO 9002 and others according to European & Japanese standards. Often times, we not only produce bags per clients' request, but also work with our clients to develop solutions that can serve same or better functionality at a lower cost.
Global Sales Network
Joowha has a global sales network that covers Korea, Japan, China, Europe, etc. Our global network allows us to understand our clients' needs and respond quickly and satisfy them.